Shūri massage Chesham provides more than clinical sports massage and soft tissue therapy, I continues to strive in offering alternative therapies for all. I offer:
Indian Head Massage, I recently qualified with a level 3 diploma awarded by VCTC. Indian Head Massage is wonderfully relaxing, it is based on the ayurvedic system of healing which has been practiced in India for over a thousand years. It involves a massage to the head, face, upper back, shoulders, arms and hands that relieves tension in the muscles; it can be relaxing, stimulating and invigorating.
Pregnancy massage in Chesham, can be be beneficial throughout pregnancy (post 12 week scan), it can be a full body massage to a light back / shoulder / head massage or even focus on circulation; however, if you are having a high risk pregnancy it is best to discuss your condition with your midwife or doctor before seeking therapy. After doing so you will be able to receive massage with a written release.
Stone therapy massage in Chesham, which uses hot and cold stones to warm the muscles quickly and melt the tension out of the muscle. Those that have received this treatment feel instant relief.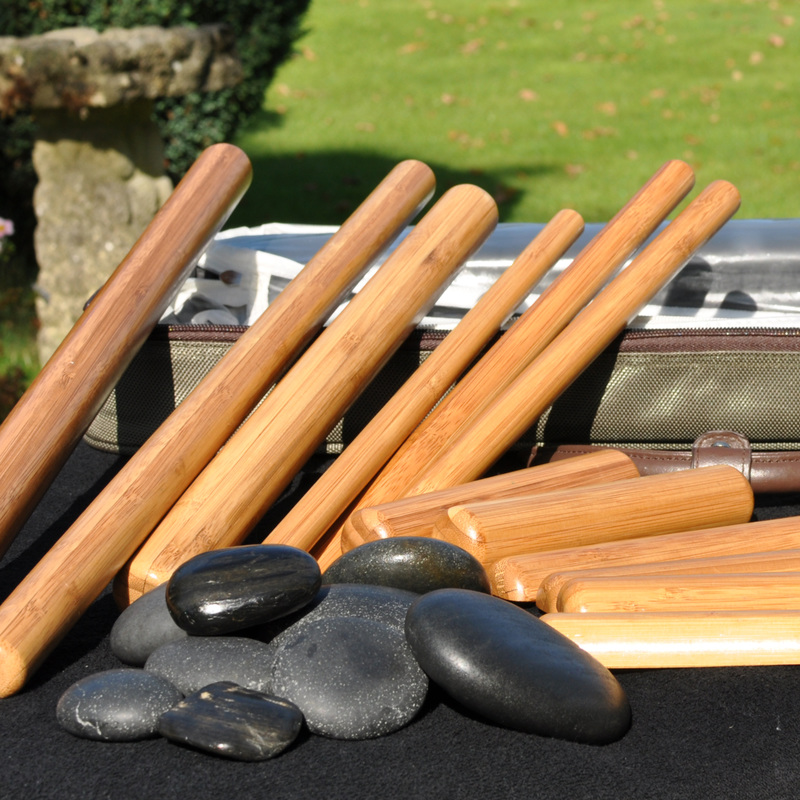 ​Warm bamboo massage Chesham is a deep tissue massage ideal for runners and cyclists experiencing tightness in their legs, feet and ITB. Warm bamboo massage is a unique new way to relax tight muscles and release stress and tension and improve sports performance. It uses solid bamboo sticks of different lengths and diameters to massage the body. The sticks are gently warmed and applied to give deep and long massage strokes to break down tension and stretch tight muscles.